When I was young and before I'd discovered DJs or independent record shops, my only experience of Rave music came through compilations with titles like "Raving Mad" or "Kaos Theory". At times these compilations could be a mixed bag, ranging from the sublime to the ridiculous one track to the next, but amongst the dross were some gems – one of the first artists who regularly appeared on these compilations to really capture my attention was someone by the name of Acen.
Acen's music seemed like an adventure where absolutely anything could happen. Amongst the frenetic breakbeats, huge stabs, and dark unsettling pads the track might all of a sudden break into The Beatles, or James Bond, or some other sample that by all logic didn't belong in a Hardcore tune. Yet Acen had a canny knack of making it work. His approach to sampling was liberal, but never reckless; everything was there for a reason. A true craftsman whose themes were cinematic in their arrangement, Acen's music has a beginning, a middle, and an end. There are calm moments, there are intense moments, but everything works together to further serve the narrative of the music. It was no surprise that the last I heard Acen had moved into the film industry since it clearly had a massive influence on his work.
It's fair to say I was a bit of a fan. But, back to the point…
Whenever I bought a rave compilation I would read through the notes on the inlay and I saw that Acen was signed to a label called Production House. I also noticed that a number of other artists such as Nino, the House Crew, and DMS were also signed to Production House, so I worked out pretty quickly that the name was a hallmark of quality. It was also around this time that I discovered a shop called Sydney Scarborough's which had a basement full of records including all these Production House tunes which up until now had only existed to me on compilation albums. Each week I would take the bus into town armed with my £5 pocket money to buy a Production House record which I would then take home to play on my dad's hi-fi. At this point I still didn't even know what DJing was or much about rave culture in general, I just knew that I loved the music.
This is only my own personal Production House story, but the label and its founders actually have a rich history in music that far predates the rave scene right back to 70's soul and funk. These roots are something that would permeate through Production House's music until the label eventually ceased releasing music around 1995. Listen to Euphoria (Nino's Dream) or The House Crew's 'Superhero' and sure, they may be jungle, but the overall vibe is pure soul. There is a fantastic interview here where the labels founder Phil Fearon talks frankly about his experience within the music industry and gives an insight into the history of the label.
Fast forward nearly 25 years and I am still as much a fanboy as I have ever been. So I wanted to pay homage to the label that is more responsible than any other for getting me hooked onto this whole Hardcore/Jungle/Drum & Bass thing. The mix below includes some of my all-time favourite Production House releases, but is by no means an extensive representation. There are so many tracks I missed out that I would have loved to have included but just either couldn't make them fit, or I ran out of time. Maybe a part 2 might be in order someday…
But in the meantime, let's raise a glass and a make a toast to the house where the rooms had rhythm.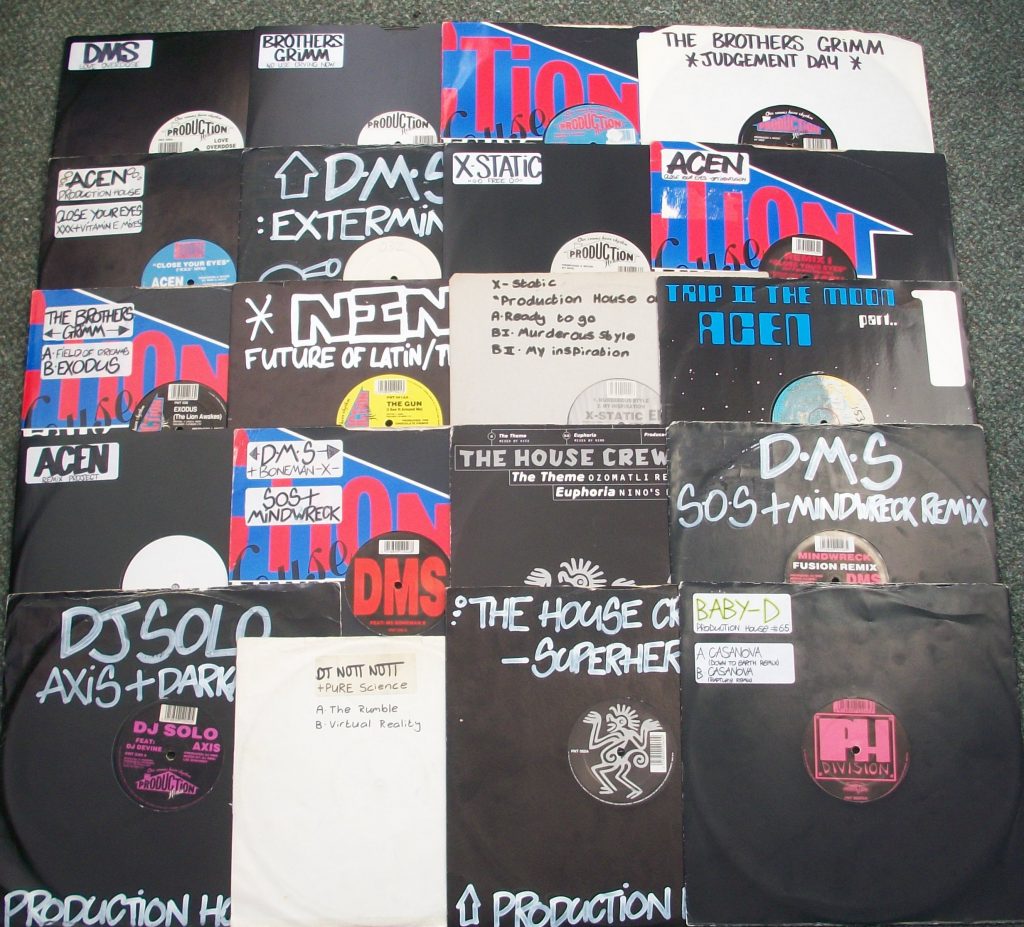 Download "Production House Mix"

Eazyflow - Production House Mix.mp3 – Downloaded 1074 times – 170.00 MB